Save Money With Air Conditioning Tune-Ups In West Palm Beach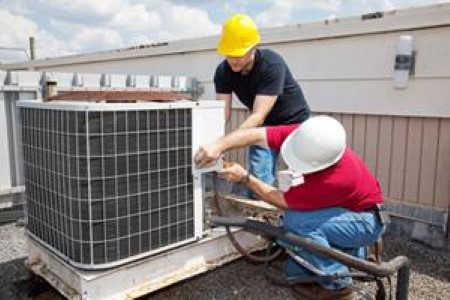 As a West Palm Beach resident, you understand the importance of your air conditioning system. During the summer, your air conditioner is responsible for the comfort and security that your family enjoys within your home. If your air conditioner operates inefficiently or breaks down completely, your family suffers an immense inconvenience. For these reasons, it is vitally important for you to take steps to ensure that your air conditioner is in the best condition possible at all times. The best way to do so is to hire a professional to routinely maintain your system. At Cooling Advisors, our AC services team specializes in these routine air conditioning tune-ups in West Palm Beach, FL.
Best of all, when you hire our team to conduct routine air conditioner maintenance for your cooling system, you will realize immediate and long term savings. Call Cooling Advisors today to set up your air conditioning tune-up service. You and your family will most assuredly be completely satisfied with the results.
Air Conditioning Tune-Ups in West Palm Beach Promote Energy Efficiency
An improperly maintained air conditioner will not operate in an efficient manner. This is unsatisfactory for two reasons. First, your air conditioner will not be able to provide your family with the comfort that you expect and deserve. Second, while attempting to do so, your air conditioner will waste a great deal of energy.
In this day and age of high energy prices, this situation is completely intolerable. By hiring our air conditioning company to tune-up your AC unit, you will boost the efficiency of your system. You are guaranteed to be satisfied with the resulting immediate savings on your next utility bill.
West Palm Beach Air Conditioning Tune-Ups Prevent Extensive Damage
Because your air conditioner has many moving parts and because it remains dormant for a large portion of the year, minor damage occurring is inevitable. By conducting annual tune-ups on your air conditioner, our professionals can identify and repair minor damage before it is exacerbated.
By repairing issues when they are slight, our team saves you substantial sums of money throughout the service life of your air conditioner. These relatively minor repairs are far less expensive than extensive services. Better yet, your air conditioner will be less likely to fail completely when you need it to perform.
Air Conditioning Tune-Ups Extend Service Life
Because your air conditioner is such a substantial investment, it is best to take care of the system in order to postpone replacement for as long as possible. Routine air conditioning tune-ups will achieve this goal for you.
For all of these reasons, air conditioning tune-ups in West Palm Beach practically pay for themselves. When you hire our West Palm Beach air conditioning company, you are guaranteed to receive the highest quality and most beneficial air conditioning services.