Installing Unit in Attic in Palm Beach Gardens, FL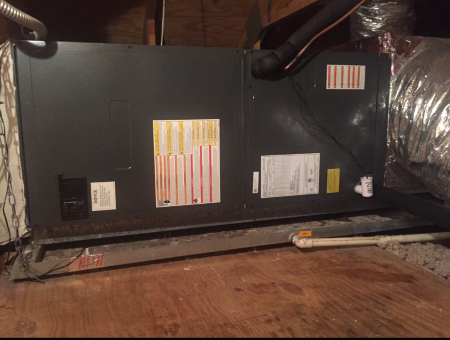 Working in attics can be challenging. This job must be installed the right way or your unit will not work properly. Even worse a bad install could cause water damage. At our HVAC company we make sure everything is done up to code and completed the right way to ensure a long system life. Our HVAC pros installed this unit in Palm Beach Gardens, FL.
Attic AC Unit Gallery
Cleaning Tips & Articles
Common Reasons for Emergency AC Service

When the sweltering heat of summer arrives, having a functioning air conditioning system becomes a necessity rather than a luxury. However, there are instances when your AC unit may unexpectedly brea […]

5 Simple Ways To Make Your AC More Energy-Efficient

There are many benefits associated with keeping your HVAC system more efficient. Ask any reputable West Palm Beach air conditioning contractor, and the number one motivation you'll hear for wanting t […]
If you need a professional West Palm Beach air conditioning company for your residential or commercial project, please call 561-247-2182 [in Palm Beach] or 772-497-6580 [in Martin County] or complete our online request form.